Universe in the Park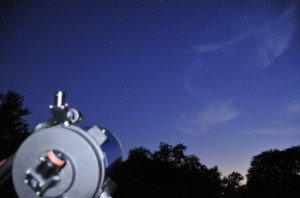 Universe in the Park is a NSF-supported outreach program led by Prof. Eric Wilcots at the University of Wisconsin – Madison. During my time at UW-Madison and later at UW-Milwaukee I was and still am actively contributing this program by running, often with another grad student, more than a dozen of these events.
read more about the Universe in the Park program or have a look at some photos and even movies taken during some of the events.
Astronomy events at UWM: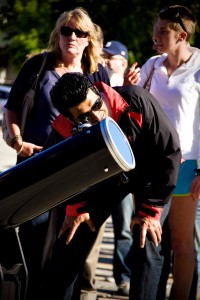 The Transit of Venus in 2012 brought more than 500 visitors to UWM to see this once-in-a-lifetime with their own eyes.
Media appearances: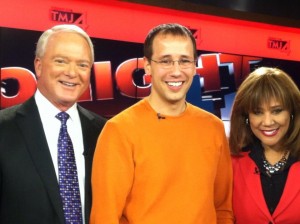 On February 15th 2013 I was guest on the "Wisconsin Tonight" show on TMJ4, talking about asteroids and meteors in connection to the erath-grazing pass of asteroid 21012 DA14 and the meteor that exploded over siberia.
Media contributions:
2015/03/31:
One of my timelapse movies was included during a local TV report on remote observing from UW-Madison astronomers – see report and webcast here
Engaging with the public and future student generation:
During my time at UWM I also have the chance to interact with individual students of groups of students that are interested in pursuing a career in physics and/or astronomy.
Several presentations to visiting groups from local high schools since 2011
Event Assistant for the Wisconsin Science Olympiad in April 2013 ("Gravity Vehicle" experiment)
Guide for the Science Lab Tour for participants of the Wisconsin Science Olympiad 2013
Presenter at the UWM Open House since 2010
Public talk to the Milwaukee Astronomical Society (March 2013)
Co-organizer (with Jean Creighton) of the 2012 Venus transit offering some 500-600 visitors views of this last-in-a-lifetime event through telescopes and via solar projections.
Support of the regular observing nights at UWM.
Past outreach activities:
Bayfordbury Observatory tours and talks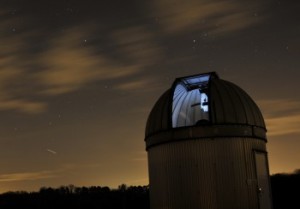 Guided tours to Bayfordbury observatory for school classes and scout groups, suited and/or adapted for young kids, teenagers or adults. A tour usually takes 1.5 – 2 hours and includes:
A talk on some astrophysical topic (e.g. our solar system)
Presentation of the night sky, constellations and selected objects (sun, planets, star clusters, planetary nebulae and galaxies) in the planetarium
A tour around the telescopes, introduction to what different kinds of telescopes there are, and how they work
Observation of selected celestial objects using on or more of the telescopes (weather permitting)
Poster gallery (in german only)
Grossformat-Poster (A0) im Institutsgebäude – Large Posters (format A0) shown in the institute building
All posters and the images they are showing have been obtained by R. Kotulla and H. Meyer using the institute's 50cm telescope.
Der grosse Orionnebel – Great Nebula in Orion (M42)
Whirlpool Galaxy (M51)
Kugelsternhaufen – Globular Cluster M2
Der Mond – The Moon
Kugelsternhaufen M13 im Herkules
Pferdekopfnebel im Orion
Die explodierte Zigarre M82
Flammennebel im Orion